What is an ADA Compliant Website?
What is Website Accessibility?
They are standards state that all electronic and information technology (in this case, websites) must be accessible to people with disabilities. Title II of the United States Americans with Disabilities Act (ADA) and Section 503 of the Rehabilitation Act of 1973 (amended in 1998) required schools, government agencies, and commercial companies require equal opportunity access to public spaces. Section 508 states that all technology purchased and for use by these groups must also comply with equal opportunity access for the disabled, so this is not a new ruling. It's been around for decades, updated to accommodate the new digital world. The probationary status is now gone and the law is now in full stature.
Who does the law affect?
Americans with disabilities and their friends, families, and caregivers
Private employers with 15 or more employees
Businesses operating for the benefit of the public
All state and local government agencies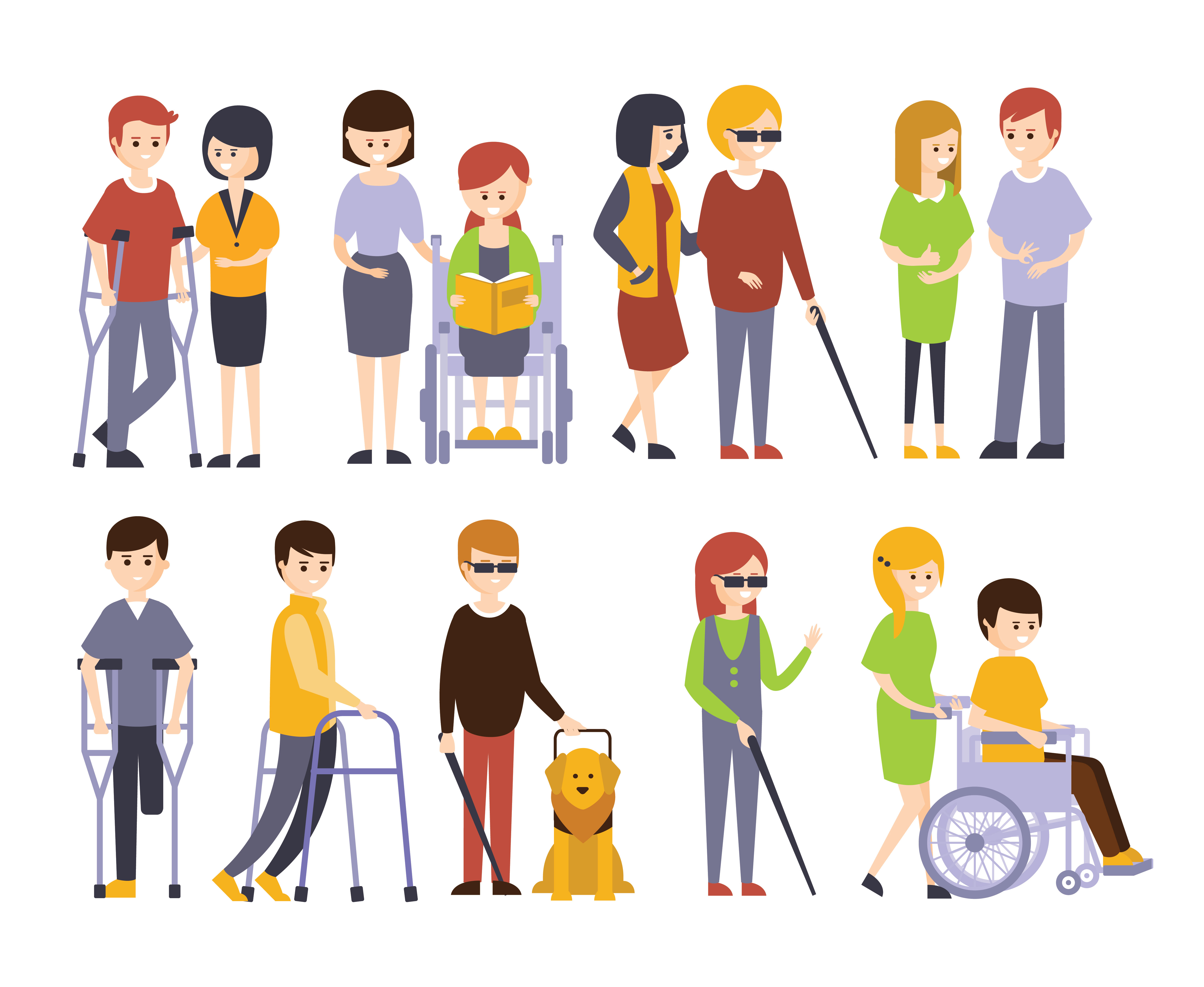 They are currently 56.7 million Americans with a disability and by 2026 the number of people 65 or older is expected to double to 98 million. Around 80 million people in the European Union currently have a disability. By 2020, the number is expected to increase to 120 million. If your website is inaccessible, you are potentially excluding 20% of the population from the conversation on your site.
What is the ADA Compliant  Design?
The World Wide Web Consortium's Web Accessibility Initiative sets guidelines that are generally considered the standard for ensuring compliance with the equal-access provisions of Title III of the Americans with Disabilities Act (ADA). These guidelines help developers, designers, and business owners to ensure that a person with a disability has the same viewing experience as a person without one.
Does my website need to be accessible?
Legally speaking, if your business falls under Title III of ADA then you are required to have an ADA-compliant website. This includes:
government offices, agencies & programs
non-profit organizations
agencies & organizations that provide services to people with disabilities
any establishment that is open to the general public, including:

restaurants & hotels
event venues such as theaters and convention centers
recreational spaces such as gyms & spas, museums, zoos, parks, bowling alleys, etc.
retail stores & shopping centers
laundromats & dry cleaners
pharmacies, hospitals & doctors' offices
schools and daycare centers (both public and private)

office buildings and commercial facilities such as factories or warehouses
Private clubs do not have to comply with ADA regulations, but if they offer space for public use (such as renting out event space or a function hall) any information or sections of the website relating to that service or space must meet ADA requirements.
Even if you are not legally obligated to make your website accessible, doing so can be beneficial to your business in several ways. Most notably, having an accessible website opens your business to a much larger base of consumers. Statistics has shown.. 19% of the Americans have at least one disability; that's nearly 60 million possible customers who otherwise might not be able to access your website and your business.